... heute mit The S

aturdays
Der Sonntag steht wieder im Zeichen der Rubrik - Albumtracks die n

ie Singles wurden.
Für heute habe ich mir die Uk-Girlband The Saturdays

ausgesucht.
Die Band wird im diesen Jahr noch ihr viertes Studioalbum veröffentlichen.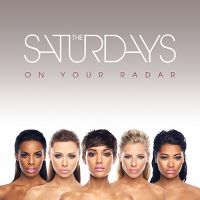 Studioalbum : "On Your Radar"
Song : "White Lies" & "I Say Ok"
Die letzte Albumära der Band nun die Singles waren schon perfekt aber irgendwie hätte ich mir gewünscht das "White Lies"

oder "I Say Ok" als Singles zuveröffentlichen.
Auch die dritte Single der Ära "My Heart Takes Over" hat mir überhaupt nicht gefallen da hätte ich lieber

den Song "Faster" gesehen.
Studioalbum : "Wordshaker"
Song : "Wordshaker", "

Loose Control"
Von dieser Albumära war ich ein bisschen enttäuscht, weil erstes nur 2 Songs veröffentlicht wurden und zweitens das einer der Song und zwar "Forever I

s Over" überhaupt nicht gefallen hat.
Auf diesen Songs sind wirklich klasse Songs, die man hätte als Singles veröffentlichen können.Meine Favoriten sind hierbei "Wordshaker" und "Lo

ose Control".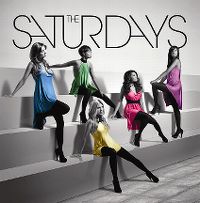 Studioalbum "Chasing

Lights"
Song : "Keep Her"
Für mich eine perfe

kte Albumära.
Alle Singles sind super gewählt aber muss sagen das ich mir gewünscht hätte, wenn man noch "Keep Her" veröffentlicht hätte - ich liebe diesen Song und denke

wäre als Single gar nicht schlecht gewesen.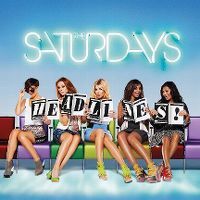 St

udioalbum : EP - Headlines
Song : "Karma"
Ich liebe diese EP vorallem sind dort richtig klasse

Songs drauf.
Schade das "Higher" nie hier in Deutschland wirklich an kam.Ich hätte ja noch "Karma" oder "Puppet" als Singles veröffentlicht - "Kar

ma" ist einfach eine typische The Saturdays Song.
Welchen Künstler soll ich als nächste

s nehmen ??